Blood Pressure Diet
What is hypertension and why is a Blood Pressure diet so important? It is something many of us never think about, but it keeps you alive and it is important to stay in a healthy range!  In this blog, we cover all you need to know and how to improve it.
Blood pressure is when your heart pumps blood through your arteries, putting pressure on the artery wall. This naturally goes up and down with your normal daily activities.
A normal blood pressure level is less than 120/80 mmHg
What do blood pressure numbers mean?
Blood pressure is recorded with two numbers:
The first number is called systolic blood pressure. This is the pressure in your arteries when your heart beats.
The second number is called diastolic blood pressure. This measures the pressure in your arteries when your heart rests between beats.
If you have never had this checked yourself you may have seen a Dr on TV using a cuff and stethoscope on patients to listen to their arm! This is checking blood pressure.
An electronic blood pressure monitor is the up-to-date way of checking your home blood pressure:
What is High Blood Pressure?
High blood pressure, also known as hypertension, is when your blood pressure is higher than normal.
The higher your blood pressure means you are at greater risk of
heart disease
heart attack
heart failure
stroke
Not what you want to be hearing.
High blood pressure also increases your risk of developing the following health problems
Kidney disease
Vision problems, retinal changes
Sexual dysfunction, such as erectile dysfunction
Circulatory problems, including peripheral artery disease (leg pain when walking)
Atrial Fibrillation – Abnormal heart rhythms
Vascular dementia
Aortic Aneurysm – vessel swelling in the abdomen
So how common is High Blood pressure? 
Nearly 1/2 the population in America have high blood pressure and in the UK it is not far behind with 1 in 3 adults (around 16 million) having high blood pressure (a reading of 140/90 or higher). This rises to at least 1 in 2 over-65s.
Unfortunately, most people will never know they have high blood pressure as it is known as the silent killer.
If you do have the following symptoms:
Headaches, anxiety, nosebleeds, and palpitations do get them checked out as these can be signs of high blood pressure.
Why do we get High Blood pressure?
The top risk factors for high blood pressure include:
Being overweight/obese –  The more you weigh the more blood flow is required to the tissues to supply nutrients and oxygen. Blood vessels increase and so does the pressure inside your arteries.
Too much salt (sodium) in your diet – your body retains fluid when there is too much sodium in your diet. This causes the arteries in your body to narrow. Both increase blood pressure.
Too little potassium in your diet -Potassium is important to help balance the sodium in your cells. Potassium causes the smooth muscle cells in your arteries to relax, which lowers blood pressure.
Not being physically active – Exercise lowers blood pressure by increasing blood flow through all the arteries of the body. This leads to the release of natural hormones and cytokines relaxing blood vessels. Lack of physical activity also increases the risk of being overweight which as we know now is a risk factor in itself.
What lifestyle change lowers blood pressure the most?
Weight loss for high blood pressure
Weight loss is one of the most effective lifestyle changes for controlling blood pressure. If you're overweight or have obesity, losing even a small amount of weight can help reduce blood pressure.
Blood Pressure diet – Nutrient-rich foods
Many people embark on trying to lose weight for multiple reasons, many due to health, and they hit a brick wall after a few weeks or months. Following macros, friends' recommendations, or very kcal-restricted diets. They start with the best of intentions, but if they are not focused on the long game the diet becomes boring, and tasteless and can lead to far more problems than they started with. I have written about this in other blogs and also have several videos on my YouTube channel about weight loss, macros and intuitive eating.
The focus for blood pressure is getting key nutrients in each day potassium, calcium and magnesium are just a few. These nutrients help control blood pressure. While building these in, reducing sodium, saturated fat and added sugars is critical.
Salt/Sodium and High Blood Pressure
Salt/sodium intake is directly correlated to high blood pressure and is found in so many processed foods – both sweet and savoury.
Adults should eat no more than 6g of salt a day (2.4g sodium) – that's around 1 teaspoon in all the foods and fluids you consume. Children aged: 1 to 3 years should eat no more than 2g salt a day (0.8g sodium)
Bacon, sausages, ham, meat pies, sausage rolls, pizza, crisps, bread….. are all high-salt processed foods.
One slice of pan-fried pork bacon alone has 194 milligrams of sodium!
Thankfully there are no special foods required to reduce your blood pressure,  just focus on eating a wide range of vegetables, fruits, and whole grains. Including low-fat dairy products, fish, poultry, beans, nuts, and unrefined oils.
121 Dietitian programmes are created especially for you to ensure you get all of the correct nutrients and still make it tasty and enjoyable lifelong.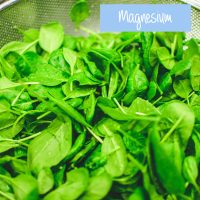 How did we design our Blood Pressure Diet? DASH
The DASH eating plan was designed from the Dietary Approaches to Stop Hypertension clinical study funded by the National Heart, Lung, and Blood Institute in 1997. This study found that populations who consume diets rich in vegetables and fruits have a lower blood pressure than those whose diets are low in vegetables. In addition to fruits and vegetables, dietary fibre, potassium, calcium, magnesium, and protein were all essential.
All these important nutrients are the cornerstone of our 121 specially designed programmes!
Drinking less alcohol
Having more than two drinks per day causes constriction of blood vessels and increases the blood flow and heart rate causing hypertension. Alcohol can derail all good intentions and this can lead to unhealthy snacks or takeaways. Alcohol also provides high-energy liquid 7kcal/ml so all in all something to really consider if you are a regular drinker.
Increasing exercise 
As mentioned exercise has many positive benefits for not only blood pressure but for the body and brain as a whole. The most important here to remember is enjoyment and knowing that you can sustain the change. A boot camp may sound appealing but are you able to keep the regimen going after you attend? Easing yourself in if you do have health problems is safer and likely to be more long-lasting.
In addition to the above:
It is really important to look at your overall lifestyle and find strategies to manage stress, improve sleep and quit smoking.
Need help optimising your Blood Pressure Diet or are unsure of how to change your eating habits?
Please contact us.  We would love to help you or your family and friends with any nutrition-related queries big or small.
In the meantime do please check out our 121Dietitian Shop for specially selected choices created for you.
If you have enjoyed this blog we would love you to share this with your family and friends on your social media channels.
Why not visit our YouTube Channel for more on keeping your health optimal.
For further information on High Blood Pressure NHS A-Z
How can a Dietitian help
Gillian x
Kristen McBurney
2023-03-21
I cannot recommend Gillian enough. I got in touch after struggling to lose weight due to PCOS and suffering from IBS. Thanks to Gillian, my IBS symptoms have massively reduced, and I have been able to lose a significant amount of weight. Her warmth makes you feel instantly comfortable and at ease. Gillian's help and expertise is second to none, and she is always on hand to answer any questions. I am throughly enjoying the plan Gillian created for me and have found it easy to integrate into my everyday life. I am so grateful for the positive impact her plan has had on me.
Hannah Crothers
2023-02-10
Gillian is the greatest. She is compassionate and professional, really helped me to understand my body's function and how to best support it. Her advice has changed my life.
I would highly recommend Gillian. Her advice and guidance has been a game changer for me. With so much conflicting and confusing advice on healthy eating, using a professional nutritionalist is a must.
I could not recommend Gillian enough over the last 3 months - she has turned my life around! I was referred to Gillian by my gastro consultant due to suffering from ibs, gastritis and hormonal issues for nearly 10 years. Gillian was very understanding and approachable throughout my time spent with her. Gillian discussed my health, lifestyle and eating habits thoroughly. She advised an individualised blood check for underlying issues, educated me on supplements and provided numerous information to help aid my recovery. The low foodmap programme I have been following is achievable and can be adapted to anyones lifestyle. As I am a vegetarian I thought this process may be difficult however Gillian reassured me that this would be no issue. She supplied personalised shopping lists, recipes and alternative foods to help heal my gut and overall health. Continual support from Gillian was on hand via email when required. I seen improvements in my symptoms within only weeks of starting the programme and was overwhelmed by the success due to suffering for years! I have been spreading the word about Gillian's brilliant work and will continue to do so! Thank you again for all your help!
Strongly recommended. There are not many professionals that can totally change you life for the better but this one one if you follow the advice given.
For 30 years I have suffered with IBS D and have been unable to find the right specific help. I was introduced to 121 Dietician about 6 weeks ago and like all other services out there I was sceptical. First up was a consultation online which was great considering the many issues I was having going to places. Gillian listened very attentively and understood the many problems I was having. Gillian decided to introduce me to the Low FODMAP diet. Starting out she provided everything (information, shopping lists, recipes etc) to get started. Through the course of the first 6 weeks Gillian was available to answer any questions or concerns. Following the first 6 weeks I'm very happy to say that all the many problems associated with IBS have gone and I'm starting to live a normal life without any stage fright when out and about. The next 8 weeks will be the reintroduction stage but based on the knowledge from Gillian in the initial stage I'm very confident that at the end I will have full understanding of all my triggers. I can't recommend this service enough as most importantly after 30 years of severe symptoms I once again feel healthy and happy. This is a must if you suffer continually from this horrendous condition. I would be confident that this will help anyone who has IBS. For me this was the best money ever spent and I can't thank Gillian enough for the difference she has made. Roy Dornan
Helped solve stomach issues, had previous been to several people but this was the first dietary intervention that worked
Laura Campbell
2022-04-29
After over 10 years of eating quite poorly, Gillian has completely changed my approach to food. After a consultation and review of my diet, she provided me with a list of easy and quick recipes that are packed full of nutrition. She takes into consideration your lifestyle as well which I really appreciated too. I now have much more energy and actually enjoy preparing meals now, something I never did before. I honestly cannot recommend her enough. Thankyou! 🙂
The overall experience was a very positive one. Gillian certainly had the expertise and people skills to help evaluate and treat my daughters gut issues. The progress was quite instantaneous and over time has made a huge difference to her everyday life. Thanks to Gillian for her work which came at the end of many doctor consultations. In hindsight Gillian should have been the first port of call.
Gillian is great and her program was just perfect. All the meals were delicious and I always felt satisfied which made it very easy to follow. I would highly recommend, especially the 121 sports program.
[instagram-feed]
Links included in this description might be Amazon affiliate links. If you purchase a product or service with the links that I provide I may receive a small commission.