Halloween Healthy Treats….Boo! Halloween is just around the corner, and it's time to spookify your snacks without scaring away your health-conscious habits. As a dedicated dietitian and the founder of 121 Dietitian, I'm here to share some devilishly delightful and nutritious Halloween treats that will have both kids and adults howling for more. Reduce reaching for those toxic sugary sweets and hello to a spooktacular array of wholesome and delicious goodies that are easy to prepare and frightfully fun to eat. Let's dive into the cauldron of creativity and cook up a Halloween feast that will leave your taste buds spellbound!
1. Bobbing for Apples: A Classic Halloween Tradition with a Healthy Twist
A great favourite with us kids of the 70's! Bobbing for apples. This is a timeless Halloween game that can be turned into a healthy treat. Instead of sugary treats, my mum would fill a tub with water and add fresh, crisp apples. I did the same for my kids and no doubt they will hopefully continue the tradition!
Apples are packed with fibre and essential vitamins, making them perfect for a Halloween healthy game. Encourage the kids to enjoy the natural sweetness of the apples while having a ghostly good time bobbing for these fruity delights.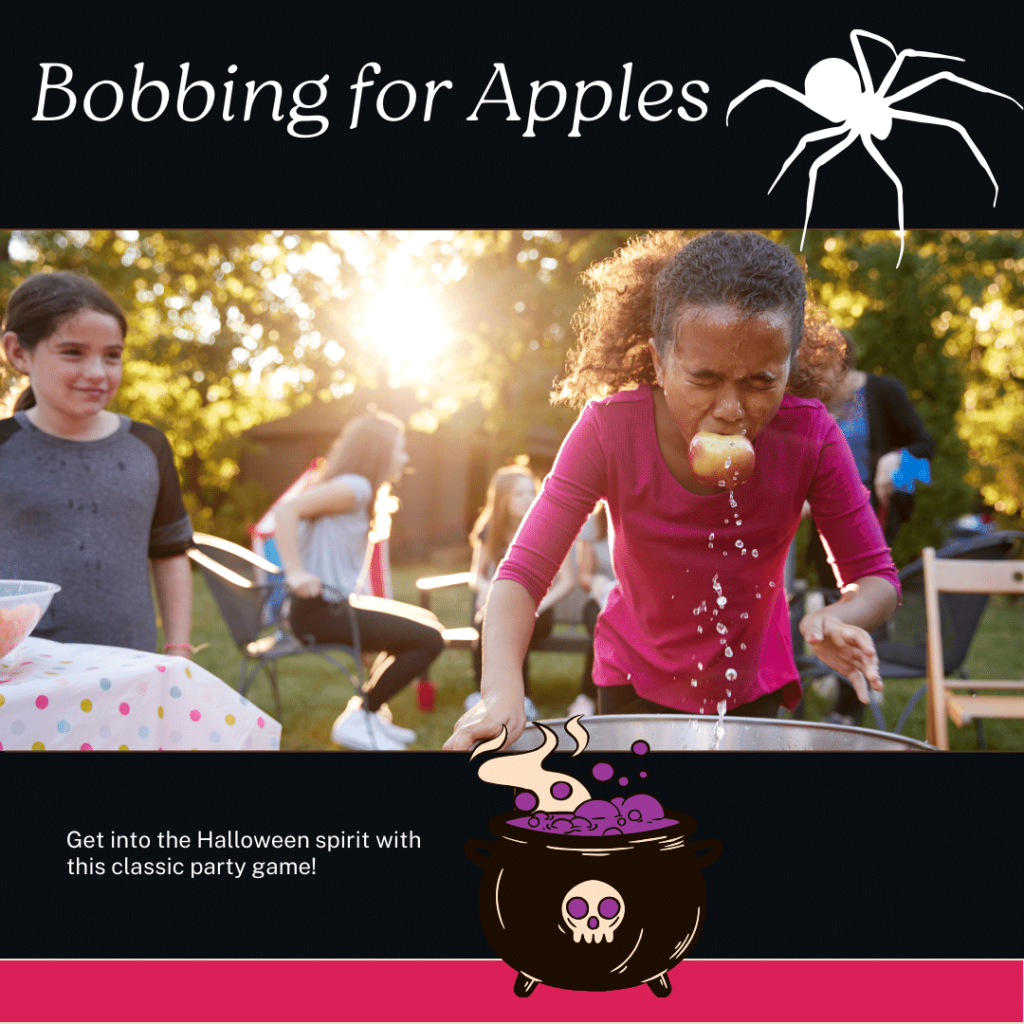 2. Celery Ants on a Log: A Creepy-Crawly Snack to Delight Your Guests
Create a spooky sensation with celery ants on a log. Slice celery sticks into manageable pieces and fill the groove with either cream cheese, natural peanut butter or almond butter. Top it off with raisins, resembling ants crawling on a log. Celery provides a satisfying crunch, while nut butter adds healthy fats and protein, making this snack both eerie and nutritious.
3. Haunted Veggie Platter: A Garden of Goodness for halloween healthy treats
Transform ordinary veggies into a haunted veggie platter. Use cookie cutters to create ghost and bat shapes from slices of cucumber, bell peppers, and carrots. Arrange them alongside cherry tomato eyeballs and dip them in hummus or Greek yogurt-based dip (easy to whizz up yourself in one of my favourite kitchen gadgets – Magimix 5200XL). Not only is this platter visually captivating, but it also offers a variety of vitamins and minerals.
4. Fruit Kebabs: A Colourful and Wholesome Delight
Thread chunks of vibrant fruits such as strawberries, kiwis, and oranges onto skewers to create vibrant fruit kebabs. For an extra special touch, use a small cookie cutter to shape melon pieces into stars or moons. These kebabs are not only visually appealing but also a great source of antioxidants and natural sugars, providing a healthier alternative to sugary sweets.
5. Creepy Crudité Cups: Individual Veggie Delights
Serve individual crudité cups filled with an assortment of fresh vegetables like cherry tomatoes, baby carrots, and cucumber slices. Pair them with a tasty yogurt-based dip for a ghoulishly good snack. These portioned treats are perfect for Halloween parties and ensure that everyone gets their share of nutritious nibbles.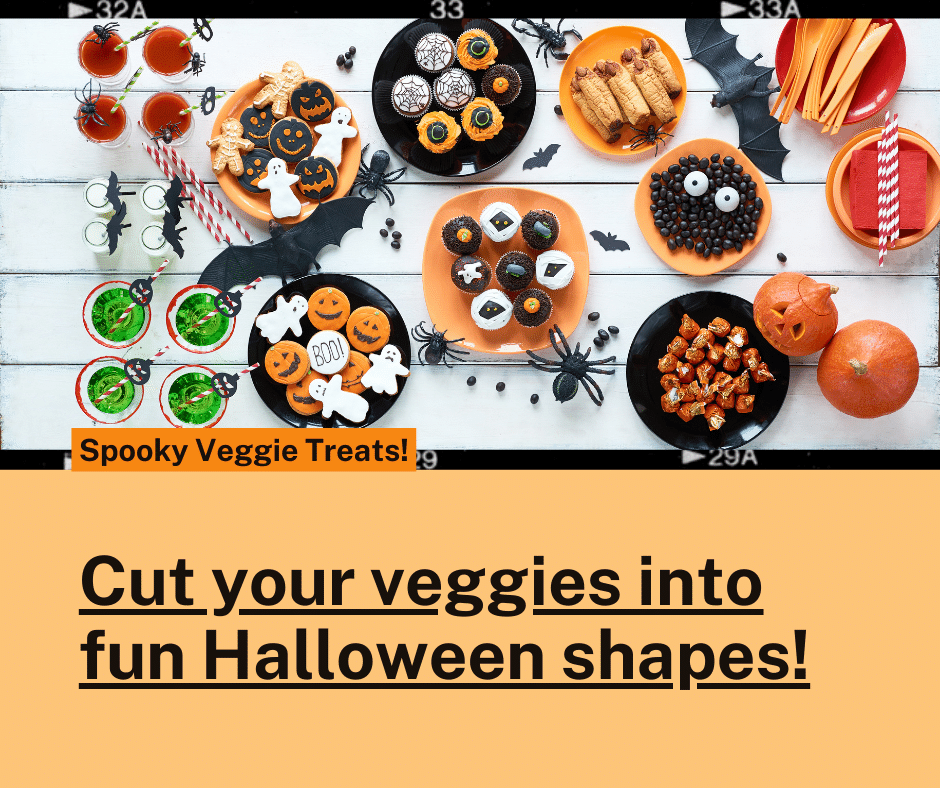 6. Hangman Apple for halloweeen healthy treats
Need to burn up any more kcals??? If so then this one is a real work out for the family! Apples being the season fruit is the fruit most commonly used but you could do this with carrots, tomatoes or even bananas!
Get your choosen victim (fruit or veg!) and tie it up, hang from a pin or nail from the middle of a door way. Only using your "fangs" to take turns in making that fatal bite! The first person to take a bite wins!
7. Don't forget the proteins!
Eggs – boiled can be made to look like eye balls – colour them for some spookish dev -il -ment!
Eggs – mashed could be a vomit display!
Ok Ok I'll stop now!!!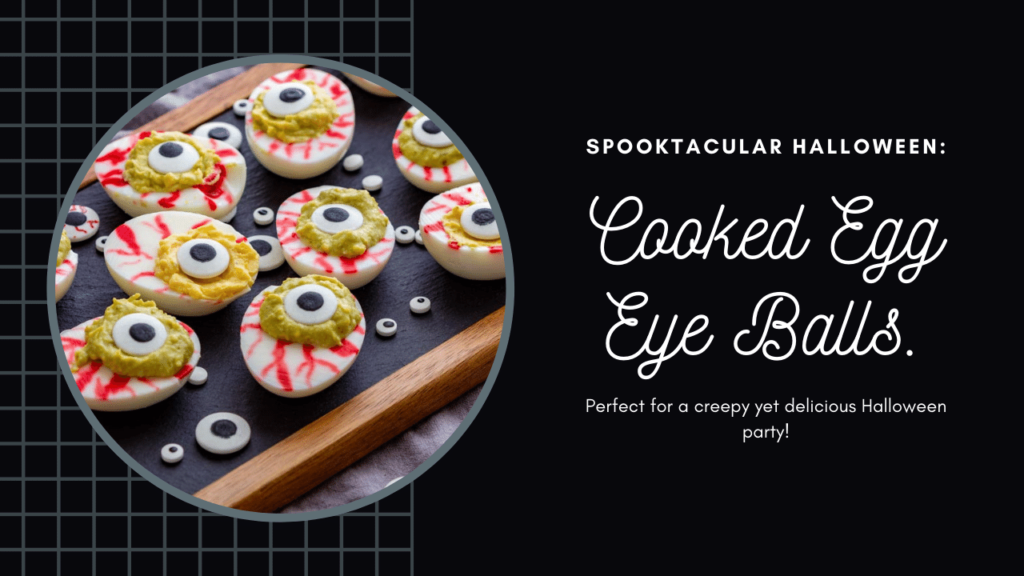 Conclusion
This Halloween, why not celebrate the spooky season with creativity and a dash of nutritional goodness. By incorporating these healthy and fun treats into your festivities, you can enjoy the holiday without compromising your health goals.
Remember, it's not about avoiding treats altogether but choosing smarter options that are both delightful and nutritious. Have a fang-tastic Halloween filled with wholesome treats, laughter, and memorable moments. Happy haunting and healthy eating!
---
If you want to book your programme TODAY we would love to help you.
You can book a 121 Dietitian Programme today by clicking on the link below
If you have enjoyed this blog we would love you to share this with your family and friends on your social media channels. Do visit our YouTube Channel for more on keeping your health optimal.
If you are interested in how I overcame my Thyroid Autoimmune Condition do check out the About section below
Before you go please check out our 121 Dietitian Shop created specifically for optimising your health.
Gillian x
Links included in this description might be Amazon affiliate links. If you purchase a product or service with the links that I provide I may receive a small commission.