Calorie Counting – In my decades of experience as a dietitian, I've seen many diets come and go. A popular one that never seems to go out of favour is calorie counting. This is continueally promoted as the ultimate solution to weight loss and better health and I see it every day pushed by companies, PTs etc wanting to sell you a plan.
For some this is right up their street, others maybe a useful starting point and for the rest a numerical nightmare leading them into a bad relationship with food.
I have observed time and time again that focusing on counting calories can be detrimental to our well-being and you can see more about this in my YouTube video or click on the image below.
As this is typically the time of year when panic sets in advance of the summer holidays and crash diets are underway I thought I would return to this topic.
In this blog, we will explore why calorie counting is not always recommended and how focusing on anti-inflammatory foods and the correct ratios can promote long-term health and longevity.
Calorie Counting Neglects Nutritional Quality: The primary flaw with calorie counting is that it tends to overlook the nutritional value of foods. Merely tracking calorie intake without considering the quality or nutritional quantity of those calories can lead to an imbalanced diet lacking essential nutrients. It is essential to incorporate nutritious whole foods in our diet as they are key sources of vitamins, minerals, and other necessary components. We need to get the ratios right. If we focus excessively on calorie-counting without paying attention to the quality of food that we eat, it can result in nutrient deficiency and issues with inflammation.

Calorie counting can be unreliable and inaccurate: This is because calorie counts are often estimated based on food labels, which can be inaccurate or incomplete by 20-30%. Additionally, the number of calories burned during physical activity may not be accurately reflected in the calorie counts. Therefore, it is important to take other factors into account when tracking your health and diet rather than relying solely on calorie counting.

Individual Variation and Metabolic Complexity: Calories are not created equal, and our bodies metabolize them differently depending on several factors such as age, sex, genetics, and overall health. Counting calories assumes that all individuals have the same metabolic rate, which oversimplifies the complexity of our bodies' energy expenditure. Each person has unique requirements, and an excessive focus on calorie counting can undermine individuality and hinder the customization of dietary plans.

Impact on Psychological Well-being: Calorie counting can quickly become an obsession, leading to an unhealthy relationship with food. It can foster a mindset of restriction, guilt, and anxiety, which may contribute to disordered eating patterns and negative body image. Moreover, the constant monitoring and tracking of every piece consumed can be mentally exhausting and time-consuming. Putting too much focus on calorie count and nutrition levels in food can reduce the overall enjoyment of eating, causing an overall decrease in the quality of life.

Anti-Inflammatory Foods for Long-Term Health: Rather than fixating on calorie counting, a more sustainable approach to nutrition involves focusing on anti-inflammatory foods in the right proportions. Chronic inflammation has been linked to numerous health issues, including heart disease, diabetes, and certain types of cancer. By incorporating foods rich in antioxidants, omega-3 fatty acids, and phytonutrients, we can promote a balanced inflammatory response within our bodies. Such an approach emphasizes the consumption of whole grains, fruits, vegetables, legumes, nuts, seeds, and healthy fats like avocado and olive oil.

Holistic Approach to Well-being: Health and well-being extend beyond mere calorie counts. Factors such as stress levels, sleep patterns, physical activity, and overall lifestyle choices play crucial roles in achieving optimal health. By adopting a holistic approach that encompasses these aspects, we can attain long-term well-being and longevity. It is essential to prioritize sustainable habits and cultivate a positive relationship with food, rather than reducing our nutritional choices to a mere numerical value.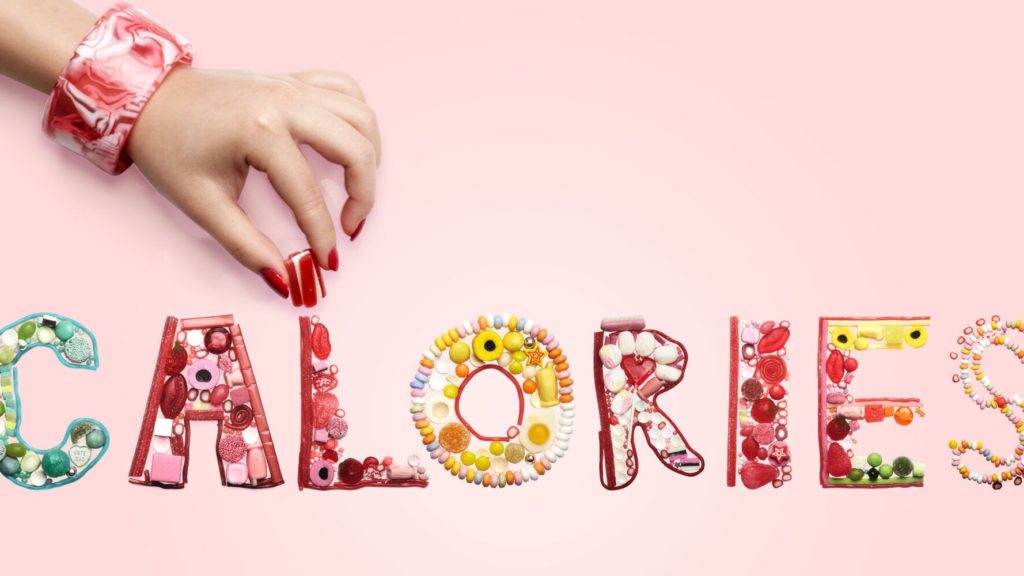 Conclusion
While calorie counting may offer short-term benefits in weight management, it often neglects the importance of nutritional quantity and quality, individual variation, and psychological well-being for the long-term.
A good example is to take a low kcal cake bar, it may be 100 calories, but it fails to offer any nutritional value instead likely highly processed with a long list of ingredients and inflammatory. A bowl of berries with natural dairy topping – yoghurt/cream however may have more calories but also provides essential nutrients like calcium, vitamin C, polyphenols and fiber making this a better choice for a dessert for your body. Enjoying good quality choices ensures you are physcially and mentally optimised.
As an expert dietitian, I am passionate about getting this right for you for life and I teach that long-term health and longevity are best achieved by focusing on anti-inflammatory foods and adopting a holistic approach to nutrition. By emphasizing whole, nutrient-dense foods, flexibility, kindness to ourselves and considering the broader aspects of well-being, we can relax around foods and enjoy a healthier and more fulfilling life.
So, what to do next or for anything else..
If you are needing help with your diet and health, activity, sports performance we can assist you with this. Maybe you wish to change your eating habits, stop tracking or need help optimising the foods you eat and are not sure what programme to select, please do contact us. We would love to help you or your family and friends with any nutrition-related queries big or small.
If you want to book your programme TODAY we would love to help you.
You can book a 121 Dietitian Programme today by clicking on the link below
If you have enjoyed this blog we would love you to share this with your family and friends on your social media channels. Do visit our YouTube Channel for more on keeping your health optimal.
If you are interested in how I overcame my Thyroid Autoimmune Condition do check out the About section below
Before you go please check out our 121 Dietitian Shop created specifically for optimising your health.
Gillian x
Links included in this description might be Amazon affiliate links. If you purchase a product or service with the links that I provide I may receive a small commission.