Nutritional labels on food products are often dense with information, often eligible in tiny writing and finding the right translation can take forever!
Despite all these hurdles deciphering them correctly is vital for making informed dietary choices. Gillian Killiner Consultant Dietitian is an expert in this field and understands the significance of this task. In this blog Gillian provides a comprehensive guide on how to read nutritional labels correctly. In this detailed breakdown, she will walk you through the intricate details of nutritional labels, ensuring that you can make healthier choices with confidence.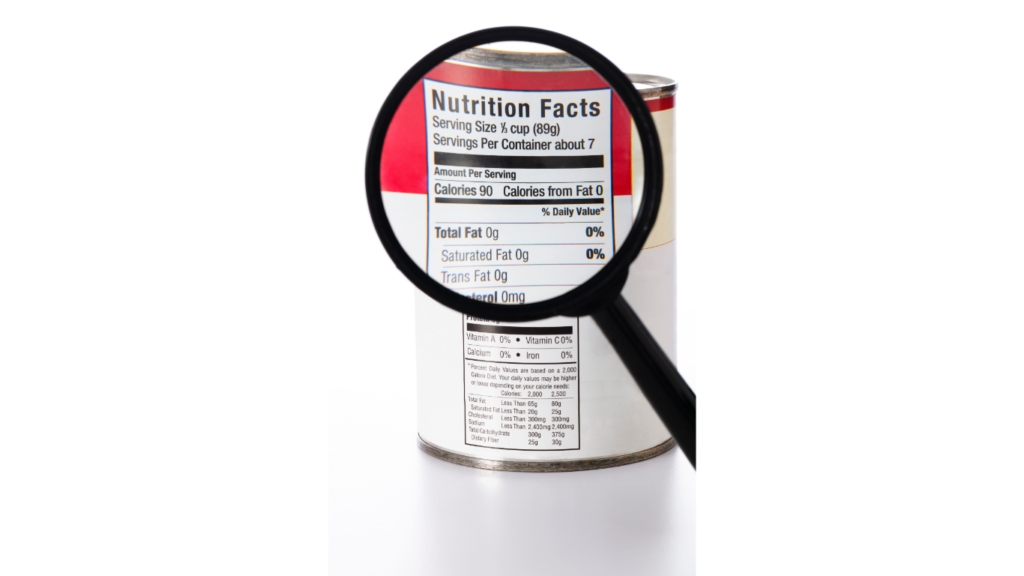 Decoding the Serving Size
The first crucial aspect of any nutritional label is the serving size. This seemingly basic piece of information holds the key to understanding the rest of the label. It's not just about how much you are eating but how much the manufacturer considers a standard serving. Keep an eye out for this information, often presented in both familiar units like cups or pieces and grams for precise measurements.
A nice shop bought buttercream sponge is a great example! 490g in weight its pretty petite coming out of the box. If generous you may cut this into 4 big pieces to enjoy with others or if needing it to stretch maybe 6 pieces seem about right.
However the nutritional recomendations per portion are calculated for 8 slices! and for 1/8th of the cake you are consuming 250kcals, 11.5g fat, 2.5g protein, 33g carbohydrates, 21g sugar, 0.7g fibre, 0.4g salt.
You can see how easy it is to underestimate your intake if not checking the portion size! Cut into 4 generous portions and wow you have a little piece of cake with a lot of fat, sugar and energy!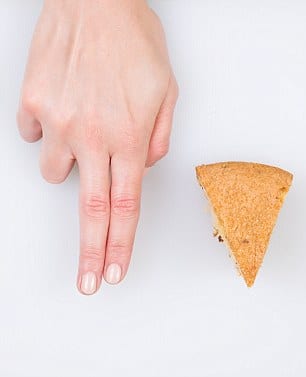 Calories: Understanding the Energy Content on a Nutritional Label
Calories (kcals) provide your body with energy, but it's important to note that not all calories are created equal. The caloric content on a nutritional label represents the energy you'll get from one serving of the product and as mentioned above these can be deceiving! I actually am not a fan of kcal counting – it can be useful but only if you are completely new to all of this and only for a short few weeks to get you thinking. Kcal counting is not enjoyable can be very stressful and for some not actually address the food choices. You can eat a lot of rubbish food and be below your kcal requirements.
Yes you will lose weight if you count and lower your intake and eat well – this has to be for life so it needs to suit you, taste good, fit with your lifestyle and your bank balance.
Fats: The Good and the Bad
Dive deeper into the fats section. Not all fats are detrimental to your health. Total Fat includes both unsaturated (good) and saturated (bad) fats. Look for products with low saturated fat content and higher unsaturated fats like monounsaturated and polyunsaturated fats. Additionally, keep an eye on Trans Fat, which should ideally be zero, as even small amounts can be harmful.
Carbohydrates: The Body's Primary Energy Source
Carbohydrates are your body's primary energy source, but not all carbohydrates are equal either. Dietary Fibre and Sugars are two components to watch out for. Fibre aids digestion and is beneficial for heart health, while excessive sugar intake can lead to various health issues. Opt for products high in fibre and low in added sugars for a healthier choice.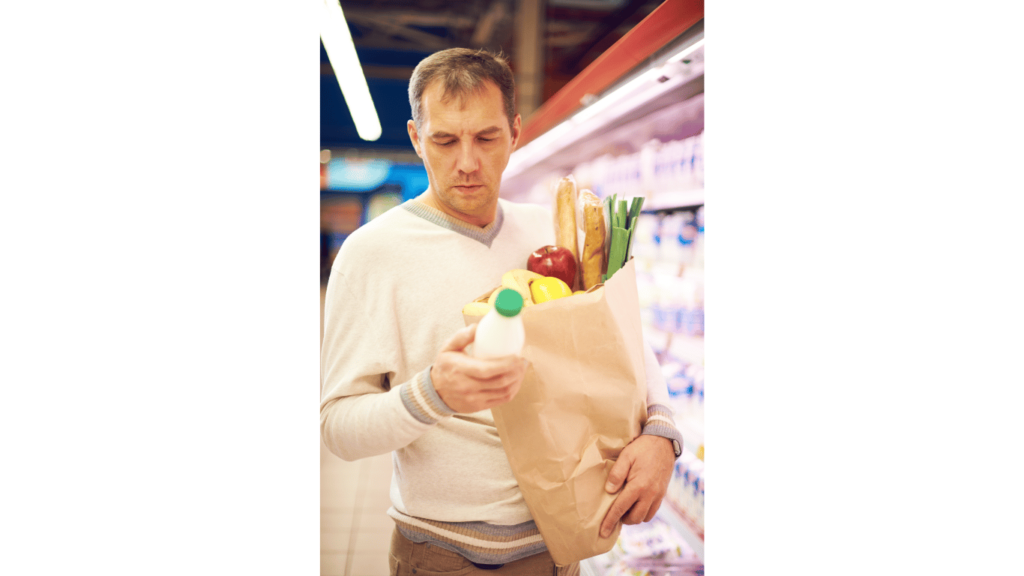 Proteins: Building Blocks of Life
Proteins are essential for building and repairing tissues. The Protein section tells you how much protein is in one serving. Whether you're a fitness enthusiast or simply looking to maintain a balanced diet, an adequate protein intake is vital. Choose products with a higher protein content to support your body's needs. The range is from 0.8g protein per kg/ideal weight/day to 2g protein per kg/ideal weight/day.
Vitamins and Minerals: Nutrients for Overall Well-being
Nutritional labels often list essential vitamins and minerals as a percentage of the Daily Value (% DV). These values indicate how much a nutrient in a serving of food contributes to a daily diet. Vitamin D, Calcium, Iron, and Potassium are nutrients commonly displayed. Pay attention to these values, especially if you have specific dietary requirements or deficiencies.
Reading the Ingredient List on a Nutritional Label
Apart from the nutritional facts, examining the Ingredient List is really important. As highlighted you can eat a lot of unhealthy fillers, artificial sweeteners and be in a kcal deficit. Is this good for you long term? In my near 30yrs in the world of nutrition the answer is a big NO.
Ingredients are listed in descending order by weight. If the first few ingredients include unhealthy elements like high-fructose corn syrup or hydrogenated oils, you might want to reconsider your choice. Opt for products with easily recognizable, natural ingredients.
Allergens and Special Dietary Needs
Manufacturers are obligated to highlight common allergens like nuts, soy, or gluten. If you have allergies or follow a specific diet (such as gluten-free or vegan), thoroughly check this section to ensure the product aligns with your dietary requirements. Items eg: dried beans, pulses, herbs, spices, cereals, deli, fresh produce can be difficult to get full disclosure on the allergy risk. Sticking to the food product guide in your allergy official membership will be helpful or contact the manufacturer of the product if you really want to eat something and you feel it may be bad labelling rather than a product issue.
Conclusion: Empowering Your Food Choices
In conclusion, understanding how to read nutritional labels empowers you to make healthier food choices. By deciphering serving sizes, grasping the differences in fats and carbohydrates, recognizing the importance of proteins, and being aware of essential vitamins and minerals, you can navigate the complex world of nutrition with a little more confidence. Labels are regularly altered as ingredients change so do keep an eye on them! A well-informed consumer is a healthier consumer.
---
If you want to book your programme TODAY we would love to help you.
You can book a 121 Dietitian Programme today by clicking on the link below
If you have enjoyed this blog we would love you to share this with your family and friends on your social media channels. Do visit our YouTube Channel for more on keeping your health optimal.
If you are interested in how I overcame my Thyroid Autoimmune Condition do check out the About section below
Before you go please check out our 121 Dietitian Shop created specifically for optimising your health.
Gillian x
Links included in this description might be Amazon affiliate links. If you purchase a product or service with the links that I provide I may receive a small commission.